LATEST MEMBERS

ARUNPRAKASH KAVIMANI
EXECUTIVE-PRODUCTION
Southern petrochemical industries corp ltd,Tuticorin Tiruchirappalli, Tamil Nadu, at India
Dhari Al-Ajmi
Process Automation Engineer
EQUATE Petrochemical Company at Kuwait
Michael Morrison
Regional Director - Energy
at Singapore
Fredelisa Pinsan
Project Assistant
JG Summit Petrochemical Corporation Region IVA - Calabarzon, at Philippines
Karl Zaraspe
Utilities & Offsite Operations -
Abu Dhabi Polymers Ltd. Region IVA - Calabarzon, at Philippines
Ramit Mahajan
Business Planning and Operations Leader, India
SABIC Innovative Plastics (Formerly GE Plastics)Gurgaon, at India
Laura Nicole Brown
Marketing Executive
Kogan Page at Singapore
Matthew Snider
Manager of Compound Development
Cooper Tire & Rubber Company Findlay, Ohio at USA
Ratnapal Bharne
Chemicals Professional
Chandrapur Area, at India
Steve Robson
Territory Manager
British Salt Ltd - Tata Chemicals Europe Leicester, Leicestershire, at United Kingdom
Thabo Taljaard
Production Supervisor
Sasol Synfuels Witbank Area, at South Africa
Kevin Yu
Sales Rep Thermoplastic Rubber(TR/TPR) & TPE compound
. SINOPEC DZBH Nanjing City, Jiangsu, at China
Willem Britz
Salesman
SAFIC (South African Fine Industrial Chemicals)Polokwane Area, at South Africa
terry jia
CEO
Mengen Corporation LIMITED Shijiazhuang City, Hebei, at China
Mayank Gupta
Asst Manager
Apar Industries Ltd New Delhi Area, at India
Michael Sampson
Chemicals Professional
Jamestown, New York Area at USA
Garrett Lange
Specialised Product |
Clarksons Shipping Services USA, LLC. Houston, Texas Area at USA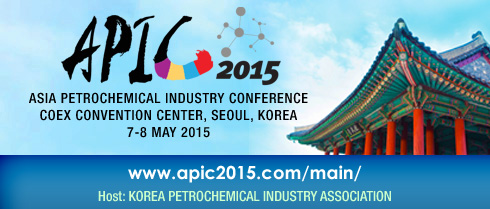 More HDPE, LDPE production capacity needed in Southeast Asia: Chinaplas


- 22 May 2015 12:44:12 PM



Guangzhou, China (Platts)--21May2015/1042 pm EDT/242 GMT




Southeast Asia needs more high density polyethylene and low density polyethylene production capacity because demand will likely outstrip supply within 10 years, market participants said Thursday, May 21, on the si....


» Read more


Japan's Sumitomo settles May caprolactam CP at $1,880/mt, up $70/mt from Apr

- 5/22/2015 May 2015 9:47:46

PLATTS




Singapore (Platts)--21May2015/801 am EDT/1201 GMT




Japan's Sumitomo Chemical has settled its May Contract Price for caprolactam at $1,880/mt, up $70/mt from April, a source close to the company said Thursday.




The May contract was settled with Sum....


» Read more


Asia styrene monomer supply tightens as US cargoes head to Europe for higher prices

- 5/20/2015 May 2015 10:19:2

PLATTS




Singapore (Platts)--19May2015/535 am EDT/935 GMT




Europe's firmer styrene monomer market is drawing US arbitrage cargoes away from Asia, where regional supply is tightening as a result, a number of sources said Tuesday.




The FOB Amsterdam-Rotterda....


» Read more


Vietnam April natural rubber exports rise 32% on year to 52,517 mt

- 5/19/2015 May 2015 9:57:58

PLATTS




Hanoi (Platts)--15May2015/958 am EDT/1358 GMT




Vietnam exported 52,517 mt of natural rubber in April, 32% higher than the same month last year, according to data released Thursday by Vietnam Customs.




Compared with March, however, exports fell 19%....


» Read more


News Archive of Top Stories
Featured above are contributions from key players in the petrochemical industry. We welcome organizations and/or consultants who are willing to share their latest findings or reports relating to developments impacting the global or regional petrochemical industry. Interested parties, kindly contact us at - webmaster@apic-online.org so that mutually acceptable arrangements can be made.

Definition of Petrochemicals
According to Wikipedia, Petrochemicals are "chemical products derived from petroleum. Some chemical compounds made from petroleum are also obtained from other fossil fuels, such as coal or natural gas, or renewable sources such as corn or sugar cane."
Tag Cloud
APIC, Petrochemicals, Asia Petrochemicals, naphtha, ethane, methane, associated gases, NGL, LPG, olefins, ethylene, propylene, C4 stream, pygas, aromatics, benzene, toluene, xylene, syngas, ammonia, butane, propane, butylene, ethanol, ethylene oxide, ethylene glycol, ethylene glycol ether, diethylene glycol, diethylene glycol ether, ethanolamines, polyesters, glycol ethers, ethoxylates, vinyl acetate, 1,2-dichloroethane, trichloroethylene, tetrachloroethylene, vinyl chloride monomer, ethylene dichloride, polyvinyl chloride (PVC), chlorine, propylene, isopropyl alcohol - 2-propanol, acrylonitrile, Polyethylene (HDPE, LDPE, LLDPE), polypropylene (PP), styrene (ABS, SAN, GPPS, MIPS, HIPS), unsaturated polyesters, propylene oxide, polyol, propylene glycol, glycol ethers, acrylic acid, acrylic polymers, allyl chloride, epichlorohydrin, epoxy resins, amines, C4 hydrocarbons, butadiene isomers of butylene, isobutylene, methyl tert-butyl ether (MTBE), 1,3-butadiene (or buta-1,3-diene), polybutadiene, styrene-butadiene rubber, acrylonitrile-butadiene-styrene (ABS), polyolefins, poly-alpha-olefins, lubricants, alpha-olefins, higher olefins, detergent alcohols, benzene, ethylbenzene, polystyrenes, cumene, isopropylbenzene, phenol - hydroxybenzene; acetone, dimethyl ketone, bisphenol A, polycarbonate, epoxy resins, ethyl alcohol, ethyl acetate, ethyl acrylate, acrylate elastomers, synthetic rubbers, 1,3-butadiene, isobutylene, isoprene, chloroprene, solvents, ethanol, isopropyl alcohol, acetone, benzene, toluene, xylenes, cyclohexane, adipic acid, nylons , polyamide, caprolactam, nitrobenzene, aniline, aminobenzene, methylene diphenyl diisocyanate (MDI), polyols, polyurethanes, diisocyanates, diols, polyols, alkylbenzene, aromatic hydrocarbon, sulfonate surfactant, detergents, alkylbenzenesulfonates, nonylphenol ethoxylates, chlorobenzene, toluene, methylbenzene; toluene diisocyanate (TDI), benzoic acid, carboxybenzene, caprolactam, xylenes, mixed xylenes, dimethylbenzene isomers, ortho-xylene, (ortho-)phthalic acid, phthalic anhydride, para-xylene, terephthalic acid, polyethylene terephthalate, dimethyl terephthalate, polyesters, polyethylene terephthalate, purified terephthalic acid, meta-xylene, isophthalic acid, alkyd resins